Helter Shelter: 
Letters from the Quarantine #5

May 2, 2020
When will it End?
This is the sixth week of the quarantine and it is the end of April which is one of the projected dates for the end of the quarantine, or at least, relaxation of some of the restrictions on businesses.  A glaring issue of this eminent change in our status is the confusion that reigns among the leadership of the  federal government, state governments and local governments on who makes the call, what is the timing, and what does the term "reopen" really mean.  The primary takeaway is that it is up to us, the individuals, to use common sense (which seems to be increasingly uncommon these days), to keep ourselves safe by maintaining social distancing and preventive hygiene.
As the days have gone by some things have become increasingly clear.
We are Overwhelmed
Parents are overwhelmed trying to do everything – working from home, home schooling, buying groceries, cooking, cleaning, childcare, grocery shopping, and more. You can't do it all. The best you can do is set reasonable goals and not berate yourself if you forgot to put the wet clothes in the dryer. Cut yourself some slack. Avoid self-blame and give yourself some room to recover. We are all overwhelmed. These are unprecedented times.
We Continue to Educate our Children
We all realize that schoolteachers should be paid more money. It seems an unbelievable feat that the kids learn something in school after home-schooling parents have experienced what it takes to teach their kids at home. The teachers are doing it every day for years with thirty or more kids at a time. Home school parents should not feel guilty that their kids aren't getting the teaching they need. During this time in the school year, the focus is on standardized testing. When the tests are over the school year is practically done until summer recess. It is no wonder why teachers need two months off to recover.
Now is a great time for teaching life skills to our children. We can help them learn how to cook (boil an egg), clean a house, set a table, read a thermometer, sort the laundry (avoid the red tee-shirt, pink laundry syndrome), and even garden in the back yard.  All are life skills they can use along with many others too numerous to mention. 
High school seniors are missing many of the rituals that make the senior year memorable – prom, graduation, farewell celebrations. If possible, plan to create a vestige of these activities in the summer. That process can help reduce the disappointment even if the alternatives will be on a smaller scale.
We Need those Essential Workers in the Food Chain
The supply chain to keep our country going is remarkably fragile. A break in the supply chain may be caused by nothing more than a rumor that certain items (TP) will be in short supply. It takes time and effort for the system to adjust to these spikes. The goods we need don't appear by magic. People must make them, package them, deliver them, stock store shelves with them, and sell them. At every step, the equipment they need to do their jobs has to work – trucks, freezers, ovens, etc. and must be maintained.
One example of this reality is the window that has been opened on the meat packing industry in America. Outbreaks of COVID-19 have caused many of these giant plants to be shuttered. The rampant spread of the Coronavirus in many of the plants, and the conditions under which these essential workers labor brings to mind the 1906 book The Jungle by Upton Sinclair. Conditions in this industry are much better today, but clearly these laborers are keeping us fed at personal risk. Thankfully, the need to provide protection for the workers on the line is being dramatically addressed.
We are Coping with Ongoing Stress and Anxiety
Depression and anxiety have become a part of our lives. We are hearing and reading about a spike in suicides and increasingly disturbing dreams.  These are symptoms of feelings of helplessness and anxiety.
Melody recently had a vivid dream that she was frantically mopping the floor, wall to wall. We had just heard a report on evidence that the Coronavirus could be tracked into the house on the bottom of shoes.
Anxiety dreams take many forms like being naked in public, or frantically trying unsuccessfully to get somewhere you desperately need to be. Dreaming is a process by which the brain works to sort all the input coming in that can be upsetting. Talking with loved ones or friends about such dreams can help reduce the anxiety. There is some comfort in knowing that many of us are having this Post Traumatic Stress reaction to what we are experiencing.  It is a normal, predictable response to stress.  In a sense, we are watching a train wreck in slow motion. But in this one we are not just bystanders, we are participants.
If one is having suicidal thoughts or knows someone who is, don't hesitate to call the Suicide hot lines that are available 24/7. The trained individuals staffing those lines can help.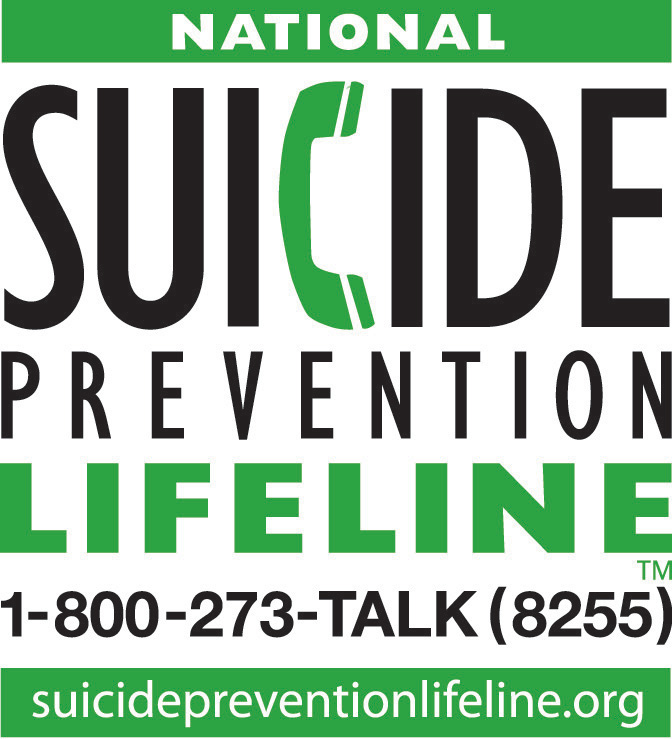 2 Suicide Hot Lines and a Website
North Texas: 214-828-1000, National: 1-800-273-8255
Life in the quarantine is not easy.  For many of our fellow sufferers, their experiences can be downright devastating. The ordinary troubles of putting food on the table and managing jobs and life are made even more challenging by the limitations of the pandemic. Many of us have experienced job loss and economic disaster in addition to the stress of the shutdown.
What can we do?
We should help where we can by donating to the food pantries and other agencies providing front-line assistance for those most in need of our help. Checking in on loved ones and neighbors is more important now than ever.
Always be mindful of our health care heroes, first responders, and the essential workers who keep us going. Thank them. Thank them and give yourself some credit for making your way in our time of discontent.
Send thoughts of love to everyone in this ultimate reality show that is our real-life drama.
Stay strong, stay healthy, stay kind and…
Be the light.
Fred Zuker
April 30, 2020
Fred Zuker is the author of The Zuker Memoirs, a 3-book series available on Amazon.
A Garden in Dallas, TX, that offers serenity
Fred wanted me to post this for him.
Fred Zuker has written letters telling what it is like to shelter in place as protection from COVID-19. Naturally, I edited it a bit to suit my style of blogging. Headings are mine, as is the repositioning of any inspirational quote. The photo of Fred is also in his book Grace with Meals that tells the story of his experience with cancer.~~Valerie
More Helter Shelter Letters:
Search the blog categories zuker and/or essays>>covid-19 quarantine. (Yeah, I know this is shelter in place, but I chose to leave open the option for an essay on quarantine.~~Valerie)
Credit for Uncaptioned Photographs
Teddy Bear with medical protective mask for coronoviurs protection. A photo by Nenad Stojkovic from Wikicommons.com.
The landscaped garden in Dallas, TX. By Yinan Chen from Wikicommons.com
www.goodfreephotos.com (gallery, image), Public Domain, https://commons.wiki sometimes called Wikimedia.com.